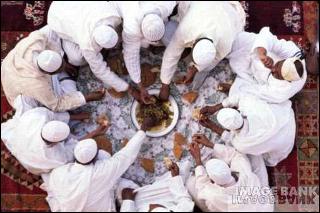 بِسْمِ اللَّـهِ الرَّحْمَـٰنِ الرَّحِيمِ
This is the continuation of the series, that focuses on implementing sunnah in our lives.
Here is the sunnah items, we will be focusing on in this week:
Click here to show evidences/reference links
Sunnah's of Eating:
After Eating:
Tip of the Week:
Go through the list again and for each item, ask yourself "Do I follow this sunnah most of time , or some of the time, rarely or not at all" and then act accordingly.
Action Item:
Share this post on Facebook.
References:
Previous Post in this Series: